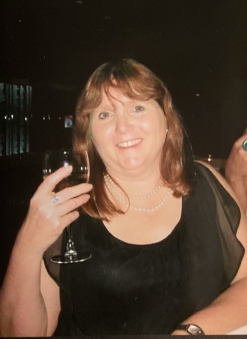 More media files associated with this campaign »
About this campaign
Our beloved Sharon Hinrichs recently passed on 11/7/19. Sharon was a wonderful mother, sister, and friend who touched the lives of those around her. She leaves behind her daughters Wendy and Beth, brothers Mick and Bob, and mother Lavern.
Sharon dedicated her life to her family and beloved pets.
We are all devastated by Sharon's loss and were not prepared for the high cost of a funeral service. We want to give Sharon the memorial she deserves, to honor her memory and say our last goodbyes. 
Here is a link to the fundraiser for Sharon [https://www.funeralfund.com/project/sharon-mary-hinrichs] Please consider donating, as any amount will truly help our family during this difficult time.
Updates
No Project Feeds available
Page 0 of 1, showing 0 records out of 0 total, starting on record 0
No updates available
No contributors available
This Campaign has begun funding. ♥ $5 minimum required. Campaign ends Tuesday Dec 03, 11:59 PM UTC
Contributors

0
Funding amount $

5,000.00

$

0.00
Hours to go
Campaign by

1 Campaign(s)
0 Donated campaign(s)
Following 0 campaign(s)
Contributors (
0

)
No contributors available
Followers (

0

)

No followers available