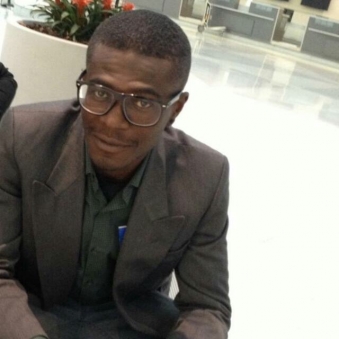 More media files associated with this campaign »
About this campaign
Dear family and friends of the Edufuls,
We sadly received news that on Monday, November 24, 2014, Raymond Eduful passed away. Raymond is survived by his father, John Eduful, his mother, Amanda Eduful his older sister, Linda Eduful and countless number of family and friends.
During this difficult time for the Eduful family, we offer our condolences and prayers. We also ask that you assist the family with a donation, no matter how small, to help with the funeral and memorial costs.
All donations received will be presented to the family following the conclusion of this campaign, on December 15, 2014. In the Ghanaian culture, it is customary to have the funeral performed within 10 days of the deceased's passing. 
As Linda and her family continue to grieve, we ask for your discretion. Please do not forward to others or share the link on public forums or on social media.
If you have any questions, please direct them to any of the individuals listed below. We thank you in advance and we pray for the Edufuls during this difficult times.
Updates
No Project Feeds available
Page 0 of 1, showing 0 records out of 0 total, starting on record 0
No updates available
Funding closed on Friday Dec 19, 11:59 PM UTC
Contributors

20
Funding amount $

5,000.00

$

2,221.00
Campaign by

United States
Silver Spring, United States
1 Campaign(s)
0 Donated campaign(s)
Following 0 campaign(s)
Followers (

0

)

No followers available