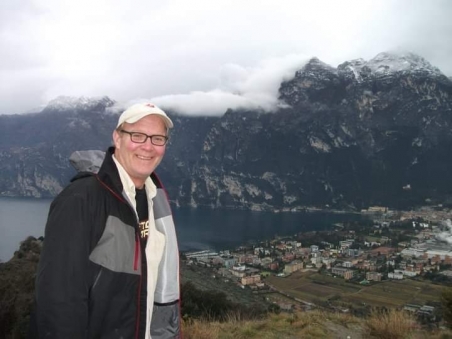 More media files associated with this campaign »
About this campaign
In lieu of flowers, the family has opened the Paul Anderson Foundation. Here you can donate in Paul's name and the donations will be divided between Today's Harbor for Children, the La Porte Animal Shelter and Paul's Celebration of Life (information is being sent directly to family and friends on his Celebration of Life)
Paul's wish was for a Celebration of Life. He wanted his family and friends to gather, share stories, smiles and tears, while jamming to his favorite tunes.
All donations received will be presented to the family following the conclusion of this campaign, on April 14, 2021
We thank you in advance and for the prayers for the Andersons during this time.
Organizer,  Aubry S. with Stepping Stone Funeral Home. We couldn't have done this without Aubry's kind heart and patience. The family thanks Stepping Stone Funeral Home for their compassion and understanding during this very difficult time.
Updates
No Project Feeds available
Page 0 of 1, showing 0 records out of 0 total, starting on record 0
No updates available
This Campaign has begun funding. ♥ $5 minimum required. Campaign ends Saturday May 01, 11:59 PM UTC
Contributors

4
Funding amount $

8,000.00

$

550.00
Hours to go
Campaign by

United States
La Porte, United States
61 Campaign(s)
2 Donated campaign(s)
Following 0 campaign(s)
Followers (

0

)

No followers available