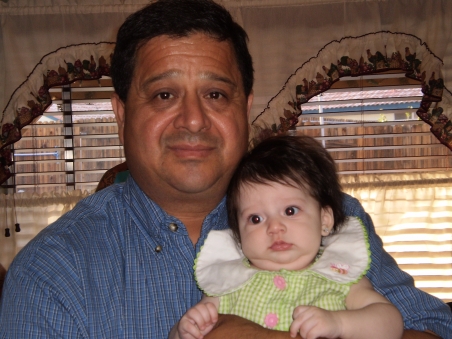 More media files associated with this campaign »
About this campaign
Manuel was a loving brother, husband, father, and grandfather. A dedicated family man, he always gave more that was required of himself. His kindness and selflessness will always be remembered in the many lives he touched.
Our beloved Manuel was a man of many good deeds and few words. The sudden loss of this wonderful husband, father, and grandfather leaves a wake of heartbreak in his family. Manuel is survived by his wife of 37 years, Irma Galvan, his daughters, Desiree & Cecilia and son Alex, and two granddaughters, Emilie age 6, and newborn Sophie.
If you wish to make a donation in lieu of flowers the family asks that a contribution be made to the Galvan family for funeral expenses.
Updates
No Project Feeds available
Page 0 of 1, showing 0 records out of 0 total, starting on record 0
No updates available
Funding closed on Monday May 04, 11:59 PM UTC
Contributors

22
Funding amount $

1,000.00

$

1,505.00
Campaign by

1 Campaign(s)
0 Donated campaign(s)
Following 0 campaign(s)
Followers (

0

)

No followers available