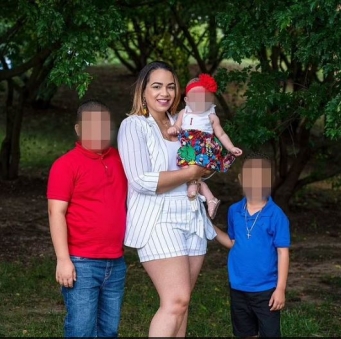 More media files associated with this campaign »
About this campaign
It is with heavy hearts that we come to you today to request your support for the family of Luz Hernandez. Luz was a beloved teacher at BelovED Charter School, where she dedicated herself to educating and inspiring her students every day. Tragically, Luz was found dead at her home, leaving behind her three young children.
Luz was not only a dedicated teacher but also a devoted mother who loved and cared for her children deeply. Her passing has left a huge hole in the lives of her family and those who knew her. Her children are now faced with the daunting challenge of growing up without their mother, and it is our responsibility to ensure they have the support they need to thrive.
We are setting up this campaign to raise funds to support Luz's children and her family during this difficult time. The funds will be used to provide for the children's immediate needs, such as food, clothing, and shelter, as well as for their education and future. Your contribution, no matter how big or small, will make a significant impact in the lives of Luz's children and help them to live a better life in her memory.
In addition to financial support, we would also like to encourage you to offer your prayers and thoughts to Luz's family. Your words of comfort and support will mean the world to them as they navigate this challenging time.
We are deeply grateful for your generosity and support, and we ask that you please share this campaign with your friends, family, and community members. Together, we can make a difference in the lives of Luz's children and honor her legacy.
Please share this page on Facebook.

Updates
No Project Feeds available
Page 0 of 1, showing 0 records out of 0 total, starting on record 0
No updates available
No contributors available
This Campaign has begun funding. ♥ $5 minimum required. Campaign ends Thursday Feb 23, 11:59 PM UTC
Contributors

0
Funding amount $

20,000.00

$

0.00
Hours to go
Campaign by

4 Campaign(s)
0 Donated campaign(s)
Following 0 campaign(s)
Contributors (
0

)
No contributors available
Followers (

0

)

No followers available