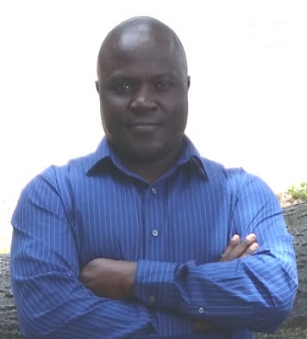 More media files associated with this campaign »
About this campaign
We are saddened to announce the death of George Morara Nyaega, who died unexpectedly on March 22, 2015, in San Jose, CA, where he lived for nearly 20 years. He was 39 years old.
The family is still waiting for the coroner's autopsy report to determine the cause of his death. A memorial service will be held in San Jose on Friday April 10, 2015, followed by the funeral on the same day. The time and place will be announced at a later day.
George was the younger brother of John Mobegi of San Jose and the brother-in-law of Angela Mobegi. He was the son of Mama Monica Nyanchama (San Jose) and Mr. Julius Nyaega (Kenya). He was the cousin of Kennedy Juma (San Jose) and Dennis Achoka (Fresno, CA).

George graduated from Vihiga Boys High School in Kenya in 1992. In 1996 he gained admission to De Anza College in Cupertino, California. After De Anza, George transferred to San Jose State University, where he graduated from in 2002 with a Bachelor's degree in International Business. 

Most of George's siblings and other members of his family live in Kenya. Because of how expensive it is to travel, most of them will miss his funeral. To help raise the minimum $13,985.00 required for the funeral, the family is appealing to the many friends George made over the 20 years he lived in the United States. 

Please give George's family the comfort of knowing that even though they couldn't make it to America to say goodbye, their beloved got a dignified sendoff. 
Updates
No Project Feeds available
Page 1 of 1, showing 1 records out of 1 total, starting on record 1
Dear Friends,

Thanks to a strong community, we were able to raise most of the money during a fundraiser held at the family home in San Jose. We are only about $3,000 off our original target. Please help us get there. Please send a personal note to a couple of your friends and ask them to help. We will close this campaign as soon as we cross the $4,000 mark.


Once again, thank you so much.


Page 0 of 1, showing 0 records out of 0 total, starting on record 0

No comments available

Please login to post comment
Funding closed on Friday Apr 10, 11:59 PM UTC
Contributors

39
Funding amount $

13,985.00

$

2,225.00
Campaign by

United States
Oakland, United States
1 Campaign(s)
1 Donated campaign(s)
Following 0 campaign(s)
Followers (

0

)

No followers available