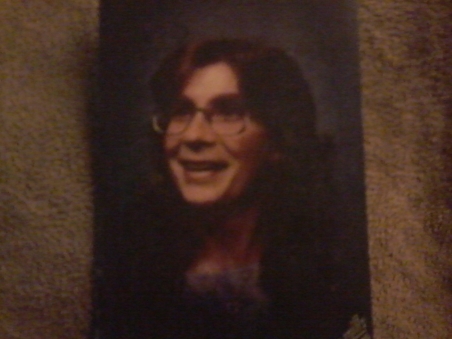 More media files associated with this campaign »
About this campaign
Gail Catherine McFadden
    Passed away December 9 th on her 64th birthday she is survived by her loving husband of 48 years, Larry McFadden, "she was my wife ,best friend and soulmate", daughter Cinda McFadden Kirby,son Jerry Lynn McFadden , Tiffany Dozier McFadden,  grandchildren, Daniel Ross McFadden, Micheal Andrew Mcfadden Lewis, Emily Paige Christy, and Blake Christy and great grandchild, Quincy Owen Lewis.
     Loving wife and mother lost her battle with diabetes, emphysema and a heart condition, which she had struggled with for over 10 years. Anyone who knew her knew what a wonderful woman she was, loving, caring, and brought happiness to your day.There are so many great things to say about my mom, she made everyday special. Growing up was so much fun with mom.You could walk in she would be dancing, singing while cleaning or cooking, doing the twist. We had a food fight at my 14th birthday sis got the first piece, right in the face from mom it was so funny. One morning Cinda had just walked into the kitchen, just got ready for school. It was the 80s, so lots of hairspray and she had this 1 wild lonngg hair, Mom struck a lighter to it"poof "you can imagine. She was a very special woman and brought alot of happiness to our lives every day.we are going to miss her so much.... "I love you momma thank you for a wonderful and happy memories that you have given to all of us"
   We are asking for help with funeral expense we alone do not have the mean so we are reaching out to you, please help us get mom to her final resting place. Any donation no matter how small will help mom. You can also  drop off donations to the Crestview Memory Gardens of Hendersonville, to Donnet in care of the McFadden family. 615-812-0185.
Updates
No Project Feeds available
Page 0 of 1, showing 0 records out of 0 total, starting on record 0
No updates available
Funding closed on Thursday Dec 25, 11:59 PM UTC
Contributors

1
Funding amount $

2,500.00

$

25.00
Campaign by

2 Campaign(s)
0 Donated campaign(s)
Following 0 campaign(s)
Followers (

0

)

No followers available