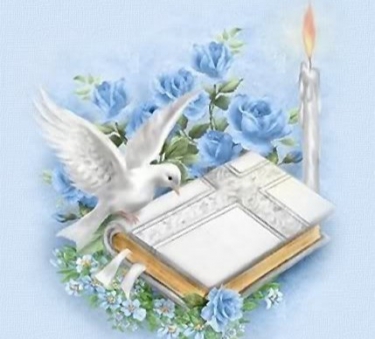 More media files associated with this campaign »
About this campaign
This is not a business proposition to earn you money but it is a plea from the heart from a family who have no-where else to turn.
We desperately need help. The month of October has been very difficult. My beloved mom passed away, having reached a good age of 88. However, all of her money was used to provide for her care in a care home and we are left in dire financial difficulties. We need help to pay for her funeral which is about £3,500, we have also been advised by the care home that there is an outstanding balance of £4,000 which they need paying immediately.
If all of that wasn't enough of a worry our car dramatically broke down on the motorway last weekend in a cloud of thick smoke causing chaos, we have now been told that it is notT economically viable for it to be repaired. The insurance company have said we are not entitled to a pay-out as it was mechanical failure and not an accident. My partner has mild mobility problems so a car is a necessity.
A bit about us – My mom was a wonderful woman caring deeply for her family. She missed my father desperately when he passed away in 1995, but threw herself into being a loving grandmother to her new born granddaughter. My father fought in the Second World War as part of the Navy and he took part in the Normandy Landings.
I know my parents would be devastated to think that all their hard work in buying a home to hand down to their family has ended with nothing left to even pay for a funeral.
We have a young family of various ages with different needs and we are finding the situation we are in to be very difficult. I have not had time to deal with the emotional effect of my mothers' passing and what / how this has affected her grandchildren as the worry of how to meet my financial obligations are weighing heavily on my mind causing many a sleepless night.
We acknowledge that people everywhere are struggling financially and that in the grand scheme of things i.e., the ebola crisis in Africa, homelessness etc that one family's problems are probably a drop in the ocean and not consequential but to us as a family they are proving quite devastating.
We have applied for assistance from the Social Fund but because we work and do not claim / receive any benefits apart from Child Tax Credit we are not entitled to any help.
Finally, in total to pay for the funeral and the home we will need £7,500. That is our biggest concern. If anyone could help with the car then any amount towards it would be gratefully received. If people could find it in their hearts to donate any amount as every penny will count and help us.
Thanking you from the Bottom of our Hearts.
Updates
No Project Feeds available
Page 0 of 1, showing 0 records out of 0 total, starting on record 0
No updates available
No contributors available
Funding closed on Monday Dec 08, 11:59 PM UTC
Contributors

0
Funding amount $

7,500.00

$

0.00
Campaign by

1 Campaign(s)
0 Donated campaign(s)
Following 0 campaign(s)
Contributors (
0

)
No contributors available
Followers (

0

)

No followers available