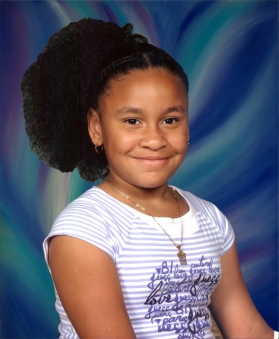 More media files associated with this campaign »
About this campaign
De'Shenay is a 10 year old child who suddenly had a headache and succumbed to a Brain Aneurism.  She was the only child of her mother who became a single mom when her dad suddenly passed away two and a half years ago from the same condition. 

All Funds will be submitted towards the funeral expenses of De'Shenay.  The City of Bridgeport BOE and other City Government offices are committed to assisting also, but its a Community effort to assist this family with these sudden expenses.  Any and all contributions are appreciated.
Updates
No Project Feeds available
Page 0 of 1, showing 0 records out of 0 total, starting on record 0
No updates available
Donating 4 other projects.
Funding closed on Wednesday Oct 09, 11:59 PM UTC
Contributors

11
Funding amount $

5,000.00

$

205.00
Campaign by

United States
Bridgeport, United States
1 Campaign(s)
0 Donated campaign(s)
Following 0 campaign(s)
Followers (

0

)

No followers available