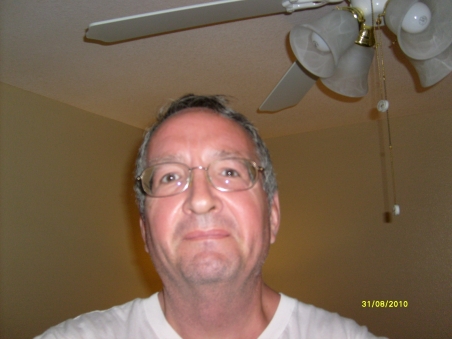 More media files associated with this campaign »
About this campaign
Most of you reading this already knew David to some extent. Wether as my father, a co-worker, immediate family, or his ever growing Facebook family, my dad affected all who came into contact with him. Many times I heard him on the phone late into the night counseling the troubles of some distant person, or reaffirming someone through Facebook. He truly gave all his heart to others.
When I announced he had passed away, I was amazed at the outpouring of love from his Facebook family. I had always chided him about being online too much, but now I see the great impact he had in the lives of others and the love that he freely shared despite his agonizing physical pain.
Now that he is free from the pain, he has left his family with the gift of many memories and a whole other family that has offered to assist us in this trying time. Yes, he had life insurance, but the Medical Examiner only issued a pending certificate of death and the policy will not pay until final certificate is issued. This will take months due to tests that were ordered by the Pathologist.
We (Daniel, Julie, and Grams) are humbly asking for assistance in meeting the final expenses of the man that touched so many of our hearts. Please donate any amount, even $5, in lieu of flowers, and help us put my father to rest.
The money is being deposited into an account controlled by Julie Taylor.
Updates
No Project Feeds available
Page 0 of 1, showing 0 records out of 0 total, starting on record 0
No updates available
Donating 4 other projects.
Funding closed on Thursday Mar 13, 11:59 PM UTC
Contributors

20
Funding amount $

5,000.00

$

945.00
Campaign by

1 Campaign(s)
0 Donated campaign(s)
Following 0 campaign(s)