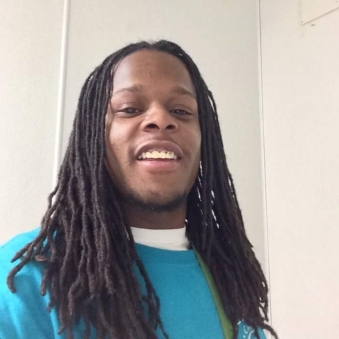 More media files associated with this campaign »
About this campaign
 Tragedy strikes a third time. Michelle is burying her third child. Another young black man, another one of her babies. All victims of violence! When will this end?
Darrion, was full of life and happy, he was just about to get his second raise at his job. When Darrion got his first paycheck, he immediately went to Granny and gave her $20.00, wanting to pay her back for all she had given him. Darrion was trying to make different choices, he had just found out that he was going to be a dad, he praised God for getting him to this point in his life and then it was all taken from him.  Another life extinguished by violence.
Please help this family lay Darrion to rest next to his brother and sister. 
Updates
No Project Feeds available
Page 1 of 1, showing 1 records out of 1 total, starting on record 1
On Jun 13, 2016 by laura-dark

Comments

0

Views

475

 Please donate today, the family is still $2000.00 short.

Tags

funeral

nelson

darrion nelson

help

Page 0 of 1, showing 0 records out of 0 total, starting on record 0

No comments available

Please login to post comment
No contributors available
This Campaign has begun funding. ♥ $5 minimum required. Campaign ends Tuesday Jun 21, 11:59 PM UTC
Contributors

0
Funding amount $

8,000.00

$

0.00
Hours to go
Campaign by

United States
SAINT LOUIS, United States
1 Campaign(s)
0 Donated campaign(s)
Following 0 campaign(s)
Contributors (
0

)
No contributors available
Followers (

0

)

No followers available