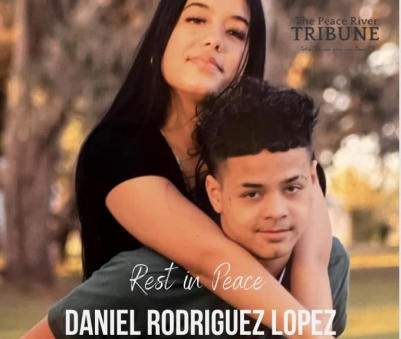 More media files associated with this campaign »
About this campaign
Dear friends and community,
It is with heavy hearts that we come together to support the family of Danny Rodriguez Lopez, a beloved teen who tragically lost his life after a shooting at the DeSoto County Fair. Danny was an energetic, kind and loving young man who had so much potential and a bright future ahead of him.
Danny's mother is heartbroken and inconsolable at the loss of her son. She is struggling to come to terms with this tragedy and is overwhelmed by the outpouring of love and support from the community. She is grateful for every kind word, thought, and donation.
We are starting this GoFundMe to help Danny's family with the financial burden of his funeral expenses and to support them during this difficult time. Any contribution, big or small, will be greatly appreciated. Our goal is to raise $20,000 to help ease their burden and honor Danny's memory.
We are grateful for your support and generosity during this difficult time. Together, we can make a difference and help Danny's family through this tragedy.
please share this page on Facebook and other social media.
Updates
No Project Feeds available
Page 0 of 1, showing 0 records out of 0 total, starting on record 0
No updates available
This Campaign has begun funding. ♥ $5 minimum required. Campaign ends Sunday Feb 19, 11:59 PM UTC
Contributors

1
Funding amount $

20,000.00

$

115.00
Hours to go
Campaign by

4 Campaign(s)
0 Donated campaign(s)
Following 0 campaign(s)
Followers (

0

)

No followers available