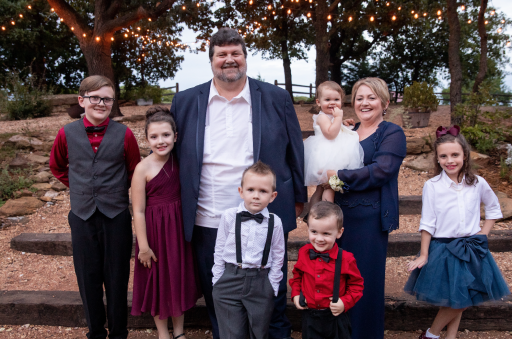 More media files associated with this campaign »
About this campaign
The funds from this campaign will go towards covering the costs of the memorial services for Daniel Douglas Bunn Sr. will be on Saturday, October 24th at 11am at The Sanctuary Christian Worship Center in Chelsea, Oklahoma. WeThe address is:
The Sanctuary
410 Pine St
Chelsea, OK 74016
If you would like to donate to help cover the cost of the services, you can do so on this page. If you would like to send flowers, we ask that you schedule to have them delivered to the above address on Saturday between 9:30am and 10:30am. 
If you are planning to attend the services, please RSVP to this event on Facebook: https://fb.me/e/6LTyvRBKh
We will be live streaming the services and providing information in that event about that stream for any who cannot make it to the services. We will also be collecting photos of Dan in this event to play as a slideshow during the services.
Updates
No Project Feeds available
Page 0 of 1, showing 0 records out of 0 total, starting on record 0
No updates available
This Campaign has begun funding. ♥ $5 minimum required. Campaign ends Monday Nov 02, 11:59 PM UTC
Contributors

13
Funding amount $

1.00

$

1,625.00
Hours to go
Campaign by

1 Campaign(s)
0 Donated campaign(s)
Following 0 campaign(s)
Followers (

0

)

No followers available