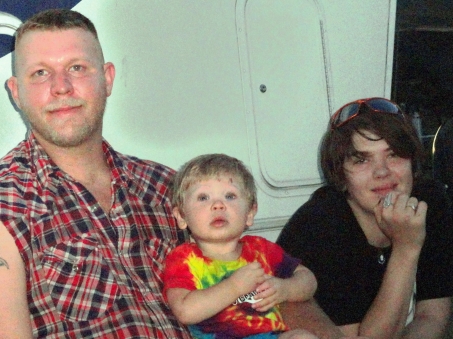 More media files associated with this campaign »
About this campaign
Arlin was between jobs, Amy is a stay at home mom to their 2 year old son.  They were in the process of moving and struggling with the day to day expenses.  Although family and friends have offered help, it will be very difficult for Amy to cover the expenses of the funeral, medical expenses as well as daily living expenses for her and Aries until something is settled. 
Under the present circumstances, the future is very insecure and just plain scary.  She is seeking assistance from agencies available to her.  Any funds donated here will go towards Arlin's funeral expenses, remainder will go to their daily support.   Thank you all of those willing to give to the Gulley family during these difficult times.
You can read more about Arlin at www.steppingstonefuneralhome.com.  Arlin was an Army Veteran (Afghanistan) a great father, husband and friend.  We will miss him.

Updates
No Project Feeds available
Page 0 of 1, showing 0 records out of 0 total, starting on record 0
No updates available
Funding closed on Monday Dec 23, 11:59 PM UTC
Contributors

21
Funding amount $

15,000.00

$

1,220.00
Campaign by

United States
La Porte, United States
65 Campaign(s)
2 Donated campaign(s)
Following 0 campaign(s)