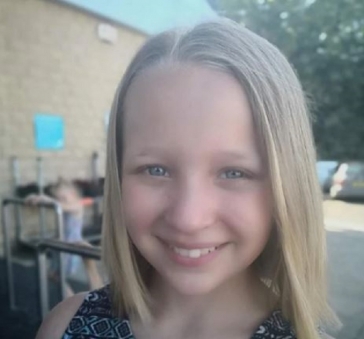 More media files associated with this campaign »
About this campaign
On February 12th, 2023, our dear friend's 13-year-old daughter, Alyssa, unexpectedly took her own life, leaving behind a heartbroken family. Alyssa was just 5 days away from turning 14, and her family had so many plans to celebrate her birthday.
Alyssa was a beautiful and funny little girl who always had a smile on her face. She brought so much joy and happiness to everyone who knew her. Although her life was short, it was filled with love and happy memories that her family will cherish forever.
The sudden loss of their beloved daughter has left the family devastated and struggling to cover the funeral expenses. We want to help them celebrate Alyssa's life without the burden of financial worries.
We are reaching out to you to ask for your support in raising funds for Alyssa's celebration of life. Your donation, no matter how small, will help to cover the costs and allow the family to grieve without added stress during this difficult time.
Please help us honor the memory of Alyssa and show her family that they are not alone in their grief. Any amount you can give will be greatly appreciated. Thank you for your kindness and generosity.
Updates
No Project Feeds available
Page 0 of 1, showing 0 records out of 0 total, starting on record 0
No updates available
No contributors available
This Campaign has begun funding. ♥ $5 minimum required. Campaign ends Tuesday Feb 28, 11:59 PM UTC
Contributors

0
Funding amount $

10,000.00

$

0.00
Hours to go
Campaign by

4 Campaign(s)
0 Donated campaign(s)
Following 0 campaign(s)
Contributors (
0

)
No contributors available
Followers (

0

)

No followers available